So I've been learning to knit. I've been working on a sock. Well, I guess socks since I am on sock #3. Sock #1 was just a quick tutorial for a tiny baby sock to see the basics.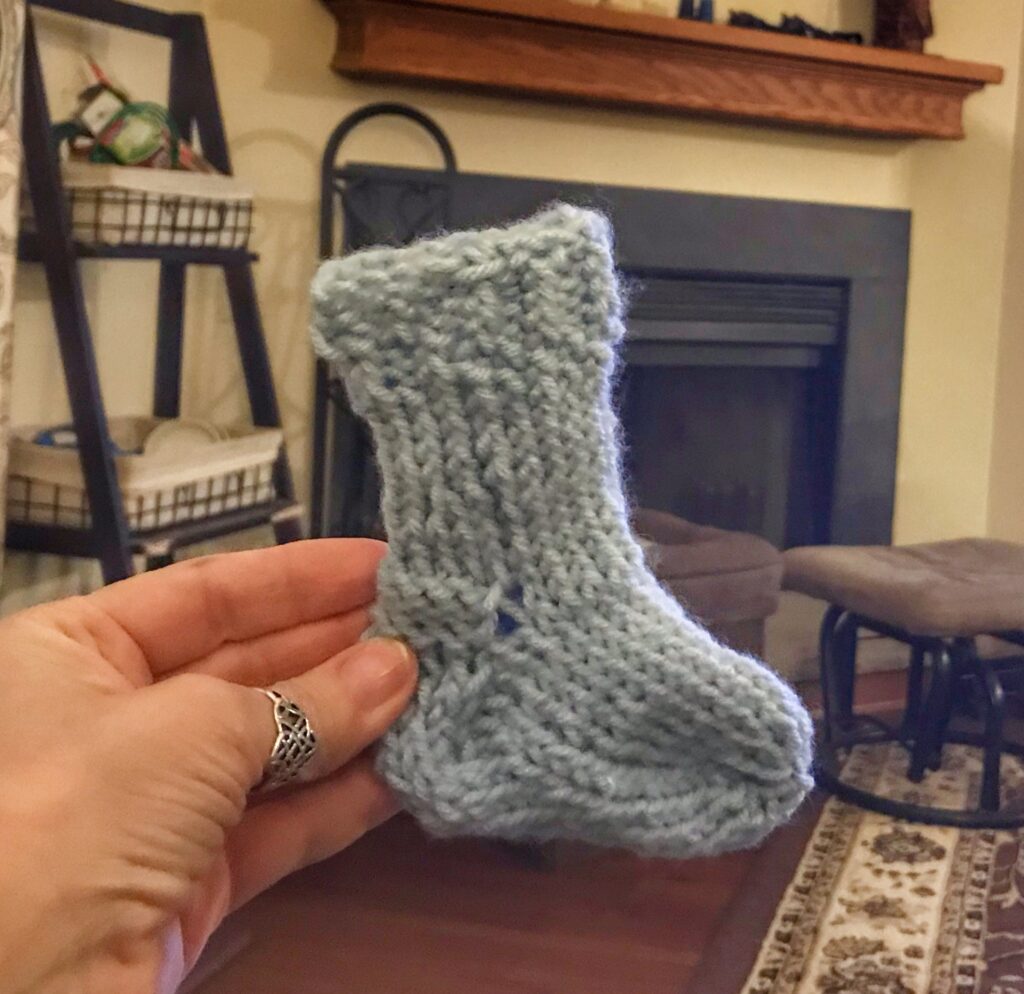 Sock #2 was after an afternoon with someone who actually knits beautiful socks and showed me the way she did it. Then I spent five days making mistakes.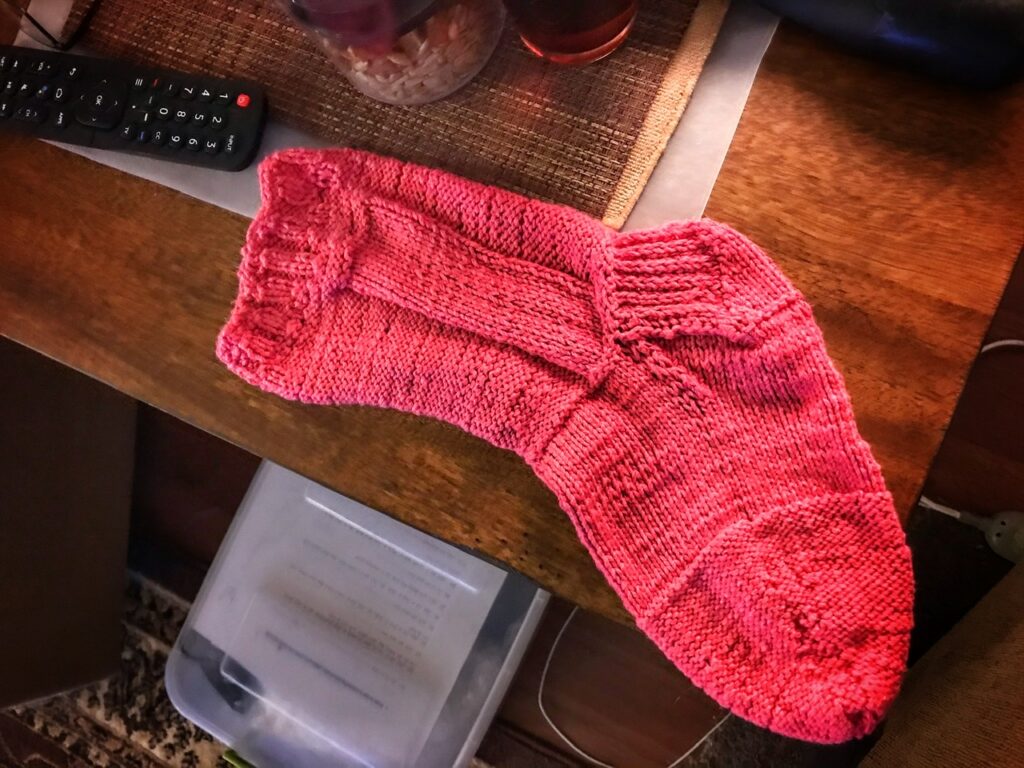 Sock #3 is the real thing. Hopefully Sock #4 will match sock #3.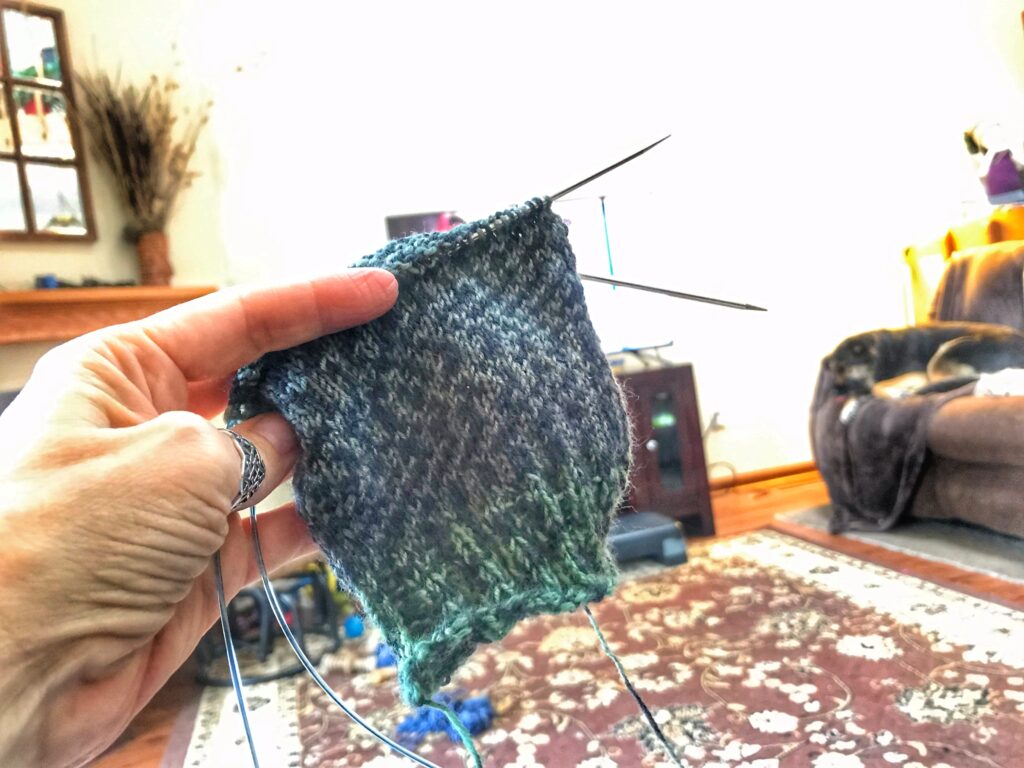 This is the perfect example of the way my brain works. When I want to learn something I have to just do it. I need to see myself make mistakes until something clicks and shows me why I am making the mistake, in order to stop making the mistake. My brain sees in patterns. If A happens, + then B happens, = C will be the result. If I never get to that formula then I won't remember and I won't be able to see the pitfalls and how to avoid the mistakes.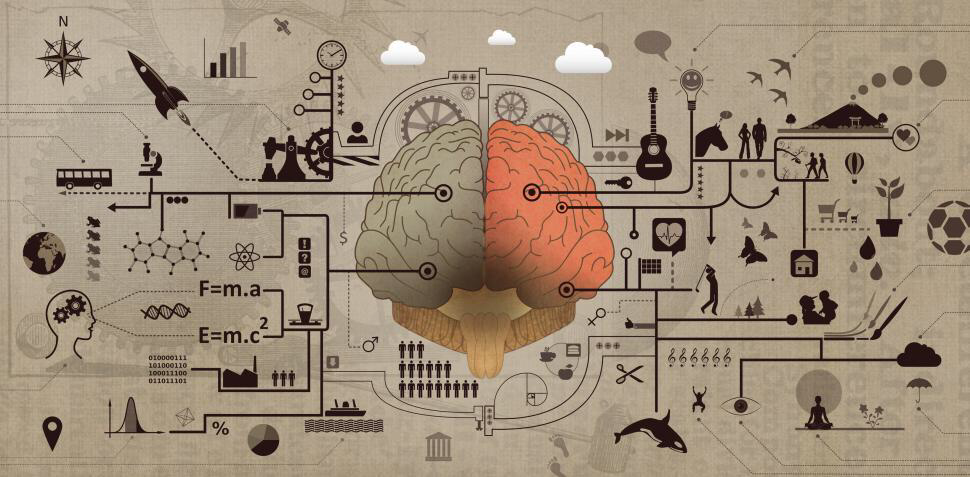 The older I get the more I see these patterns. I see them in my daily routine, If I spend a few minutes in the morning reviewing what i want to accomplish in my day and setting a joyful intent (A) + If I get up and get moving with intention (B) = I am more productive and feel better (C)
I see them in my interactions with the animals ( I won't continue with the formulas in writing, they are tedious) they will respond to my specific actions with their own actions, I see them in the people around me. If something happens I can be fairly certain of how they will respond based on how they have responded to similar circumstances in the past. I think the mistake some people make is in putting their own patterns and responses onto the other person so they're always surprised and thrown off balance by not getting the reaction they expect.

I remember learning new things at work by sitting with a programmer and asking questions. Just repetitions of why? I needed to know why, why when you click on this, that happens. And why something different didn't happen. There were a couple of different super smart people who would allow me to do that and would patiently answer my questions over and over until it clicked in my head.
Okay – that's it. That's my thoughts for today spilled out.
I have Good Morning America on my television and once again I ask Why is a celebrity break-up "breaking" news? I saw it show up on my IPad this weekend and wondered why I was getting notifications.