A few weeks ago I played the Mega Millions lottery for the first time. The next day I discovered I had some of the numbers and I thought that was pretty nice! I didn't think it was as nice when I discovered that I had won $12.00 not the $100,000 that I thought would be more fitting.
I played using an app that allows you to buy lottery tickets for a few different games. So, I of course took my windfall as a credit and set up auto-play. Now every time there is a Mega Millions drawing I have a ticket for it, until my money runs out.
This morning it occurred to me that if I never check to see if I won, AND if I can avoid seeing the numbers scroll on my screen, I will never lose. That's right, I am both a winner and a loser!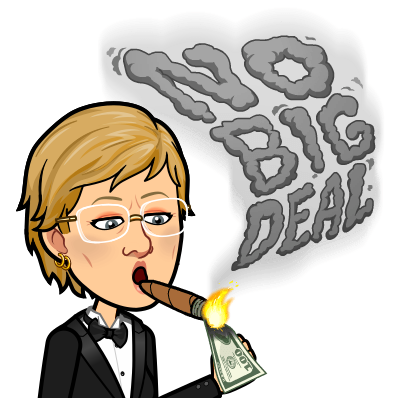 Right after I thought this amazing thought this morning a notification popped up on my screen letting me know that I had once again won in the Mega Millions drawing! I was unable to resist checking. I don't want to humble brag or anything but let's just say, I got enough money to get one more ticket for free.