Hmmmmmm, looks like I have something coming from around the corner from my home. It always makes me curious when a package is enroute and I do not know what it is!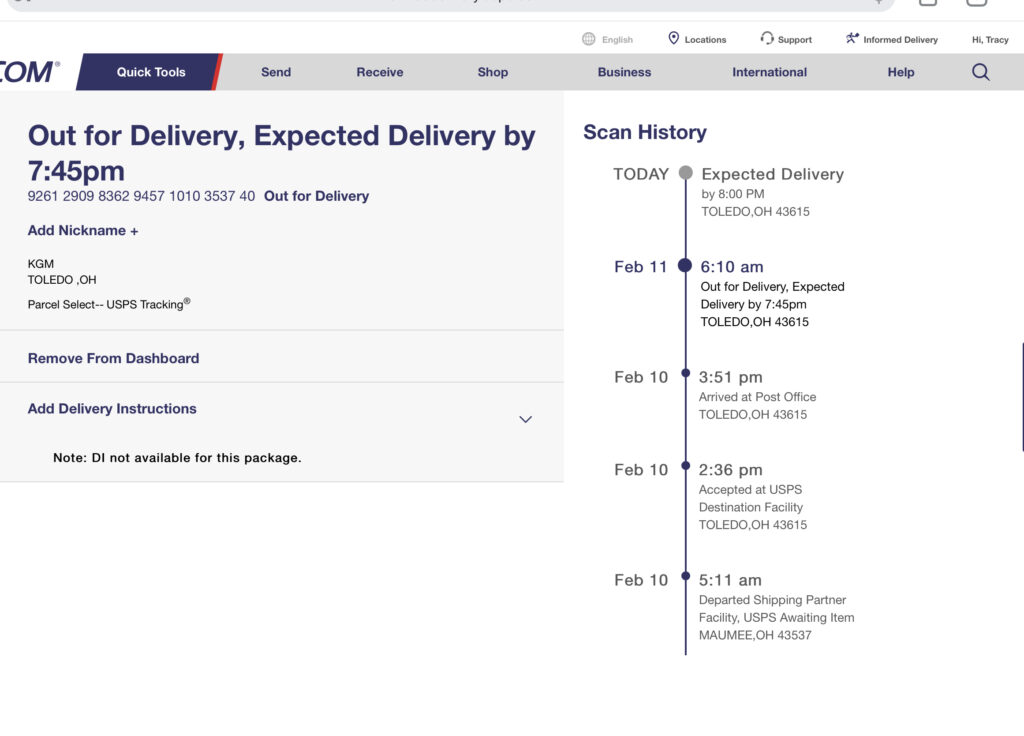 Unless it's my food…tried a new grocery service that is supposed to be delivered today but I just find it difficult to believe they would use USPS, especially for eggs!
So I know after all these years you all are tired of hearing my chemo stories but this week is really annoying. Here are the standard side effects that I may or may not get from my current chemo med; nausea, headaches, chills, fevers, body aches. Do they sound familiar??? Sometimes I get them, sometimes I don't. Well, I always get the nausea but the rest are on some schedule that I can't figure out. The other problem is that there is no time table. It's within two to five days. Yesterday I was still feeling "off" and then last night I realized my neck ached and my eyes hurt which can only mean one thing. Fever. Sure enough, 101. So now I'm just waiting to see if I am sick or if it's still side-effects. It's just annoying because I have things to do which I can do if it's side-effects, but not if it's sickness.
I want to make a pair of socks!!! That's one of the things on my list of things to do that I can't do if I am sick. My cousin is going to teach me how to knit socks using the method she does but I can't go to her house if I am sick.
I watched the movie Antebellum yesterday. Wow that was hard to watch. I did not read any reviews or information about it before I watched it, if you haven't seen it I suggest you don't read anything about it either, just so you do not have any preconceived notions.