I thought this would be a quick easy medium cute project but it has already taken me three times longer than expected. It's not that it's complicated I just made some bad choices at the beginning and had to decide whether to scrap all the effort I have put into it and start over or work with what I had.
Where is that point of no return?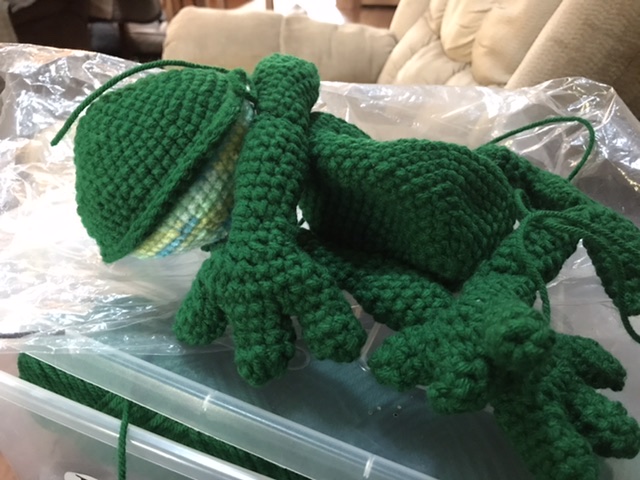 Did you know that if you pull all your work apart and start over it's called frogging?