I received a gift from a friend a couple of weeks ago. It's an exquisite gift for a whole host of reasons that I want to share with you. I never expected anyone to know me well enough to give me a gift so suited to me.
I love to play games.
I love purple. The cards are almost too pretty to play with! Can you imagine someone going to the effort of finding me purple playing cards? They did, and they are gorgeous.
I love things that are created. The cribbage board was made for me!
I treasure this.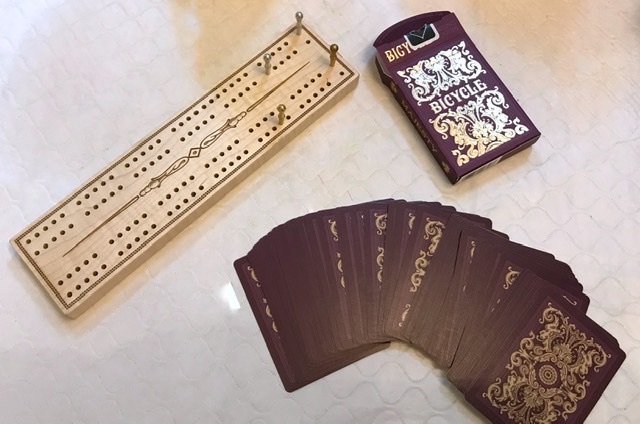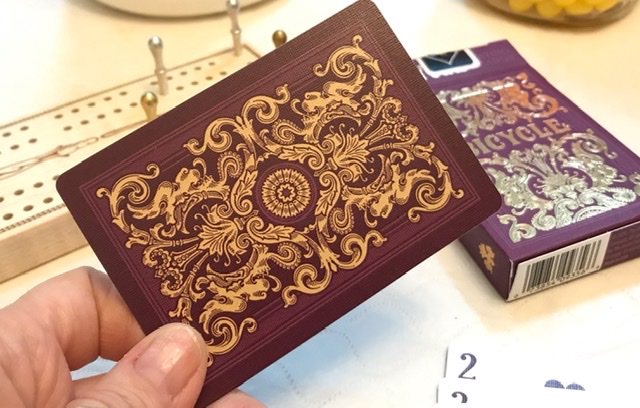 This will always remind me of how I discovered there really were people out there just like me, who would accept me for me, good & bad.