Have you ever heard of binaural beats? I used them for many years for pain and found them very helpful. Also helpful for sleep.
I've been angry at the world for the last week or so because of a puppy, the news, and court TV.
We took in a very neglected puppy for a night until a rescue group could take him.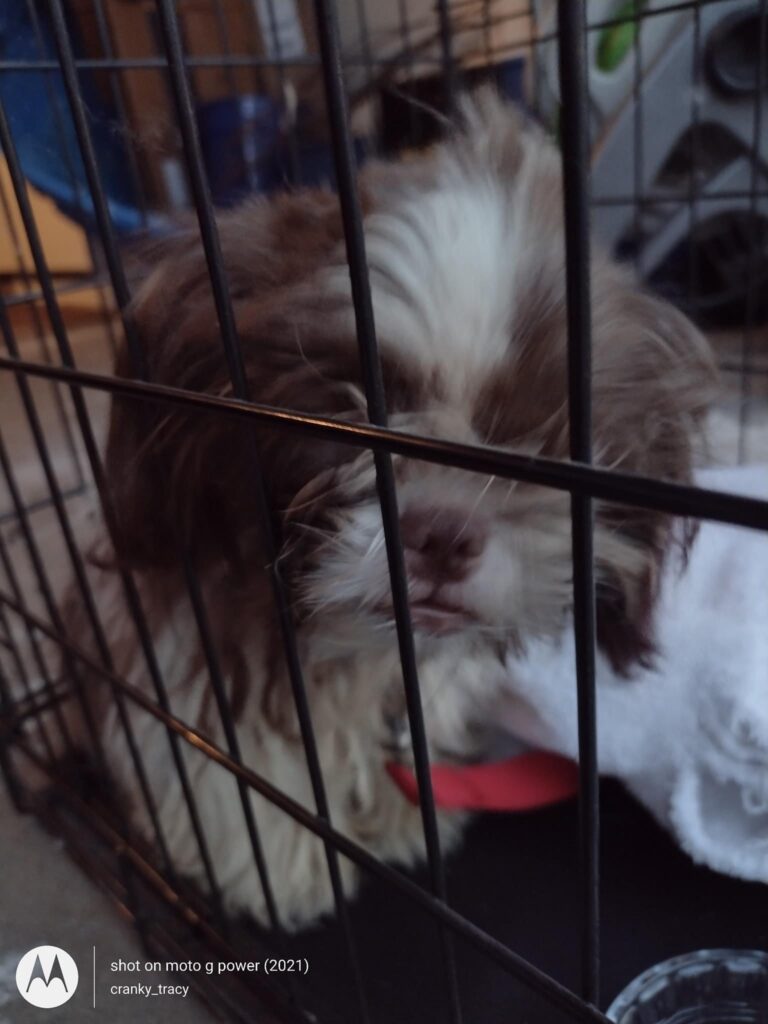 Sometimes I think I am the worst animal caretaker ever. And then I see a neglected animal.
I have been lucky and the current foster has sent me some pictures and videos as the little guy gets groomed and his medical issues taken care of. I don't know how people do rescues on the regular. I had the dog for 18 hours and in my head HE IS MY DOG NOW!
I've been trying not to post to much negative so I've been extra quiet on FB!