This morning when I woke up I felt rested for the first time in weeks. I, like so many others, don't sleep well anymore.
I wear a Garmin tracker so looked to see if my sleep was different than normal.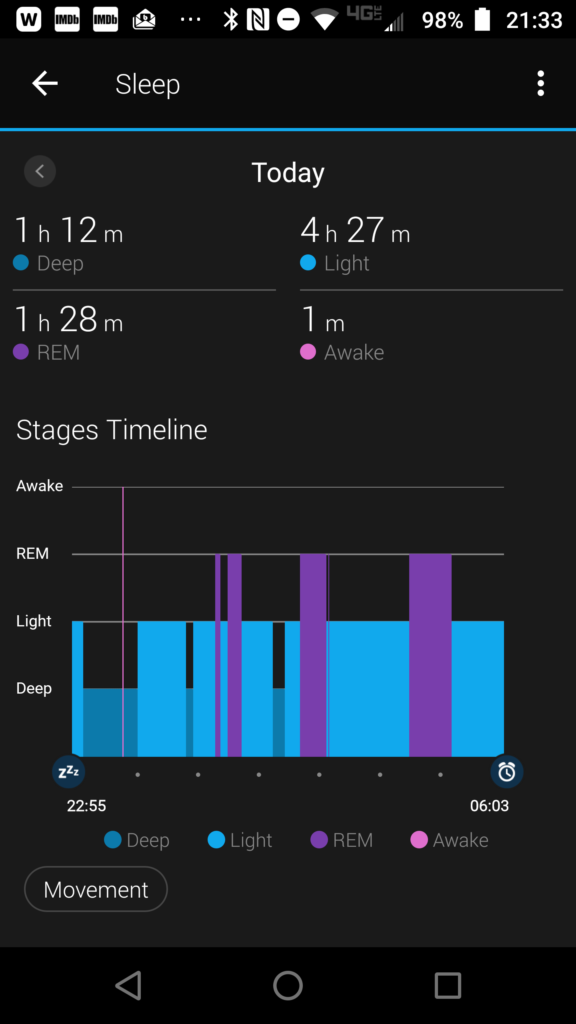 Normally all of my REM segments are in the first half of the night. For some reason last night they shifted.
Also I have a small fever.