I had kinesio tape on my right leg for about 36 hours to help with my lymphedema. I was complaining to my neighbor the other day about how annoying it is because my legs are skinny so when I look down I see them bloated and fat and I get NO sympathy because no one else can see it.
So, this is where I had the kinesio tape. In a line going from ankle to knee.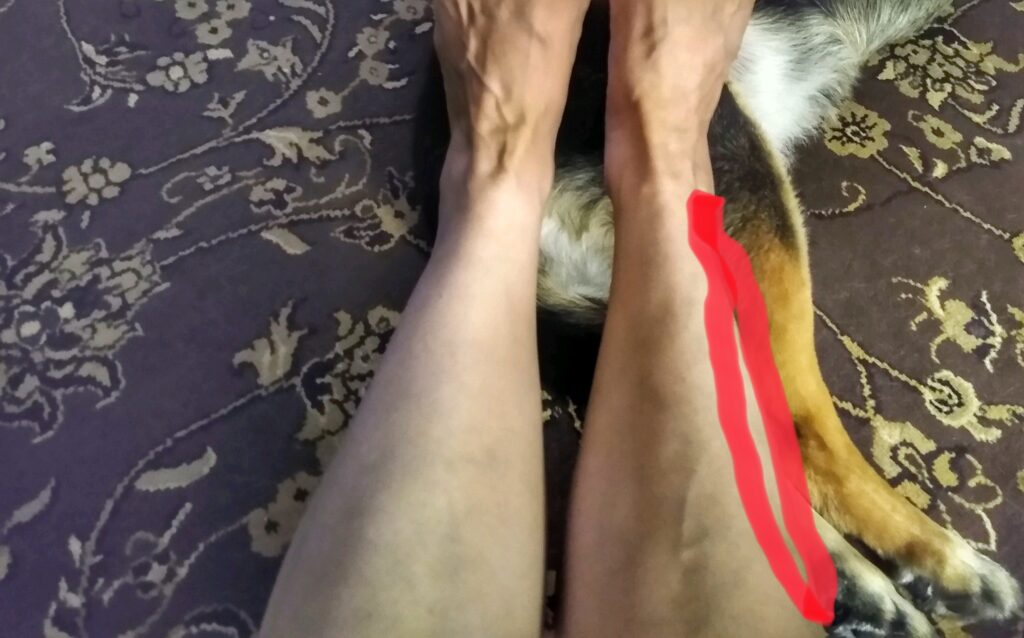 This is my really bad leg but both legs have now started swellling to the point that I really should tape both of them. No compression with tape, it's just about guiding the lymph fluid.
Look at the difference in my legs!! Can you see it?
It really really works. I took the tape off about two hours ago.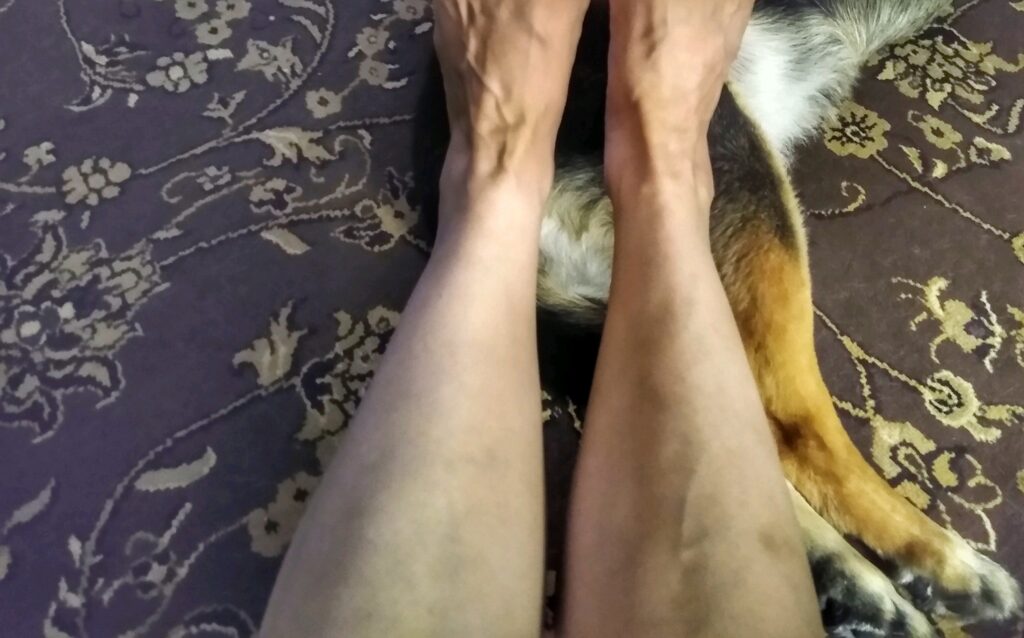 It is just so much better than the old way of compression stockings and or taping up your whole leg with ace bandages. This was one 10 inch piece of tape. Even the color of my legs is different. I think I'll buy stock in the company.