A few minutes ago I was talking about music with a friend and sent her a link to Sogno by Bocelli and then I of course had to play it. This song just touches something in me. (I won't tell the story again about the first time I head it because it's been told before but honestly, if you remember where you were the first time you heard a song, that's a song) BUT THEN this song came up right after and I am enraptured.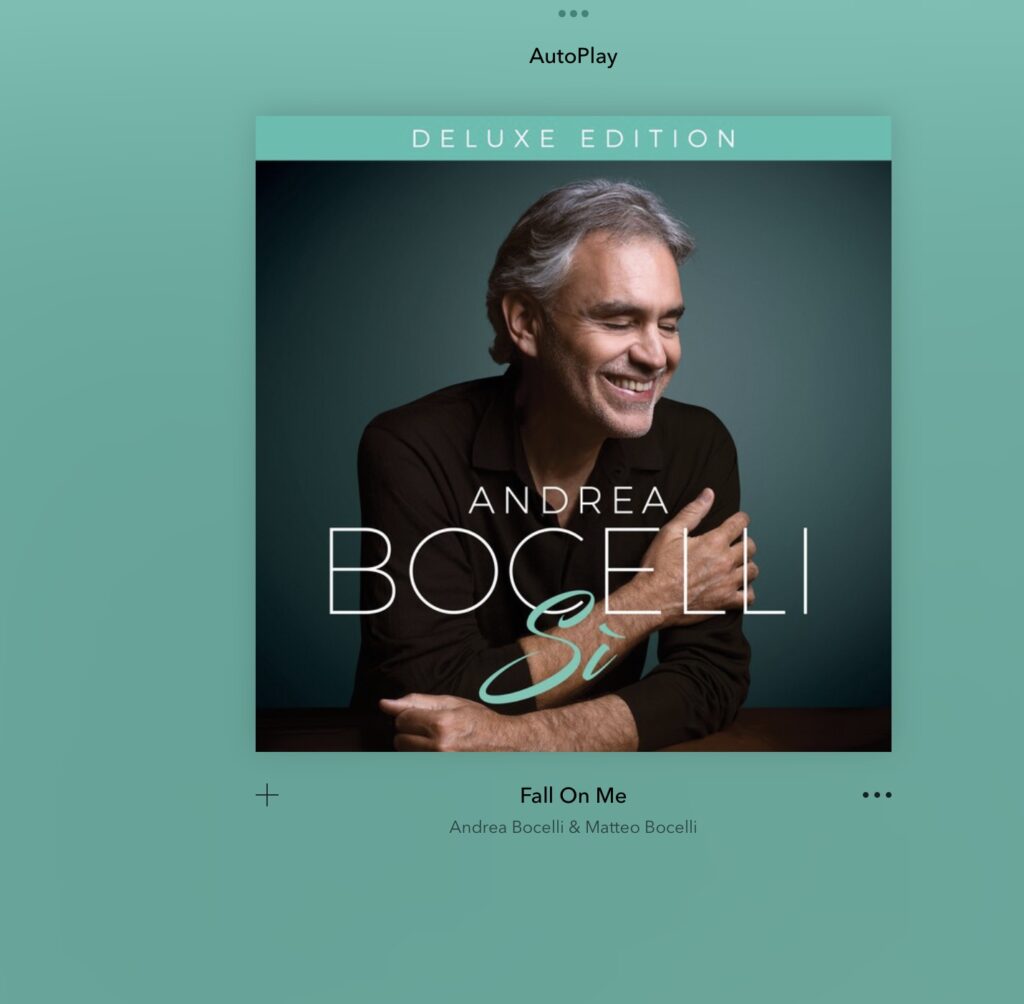 And while I'm typing this his version of Amazing Grace started playing. I always feel funny telling people I like opera, like maybe they'll think I am being pretentious, but I just do. It makes my lungs breathe deeper and my back go straighter. 🤷‍♀️
Oh…..I am going to have to buy this Album. It is amazing. Been a long time since I wanted an entire EP!
Anyway! That is not what I came here to talk about but now I'm just in a whole different frame of mind. Sigh… Echo today, then Chemo tomorrow. Blah.
OH NO! i just realized it's not the EP, I'm listening to Pandora and now its a song called Melodramma. It is Amazing. Dang it.
Anyway – I give up. Off to music and yarn. OH! I did the thing I never do and took an order on a deadline. I'm already nervous because I had to order the yarn for it and now I have to wait for it to be delivered!
Here a picture of Dusty to get me out of the word hole I have dug